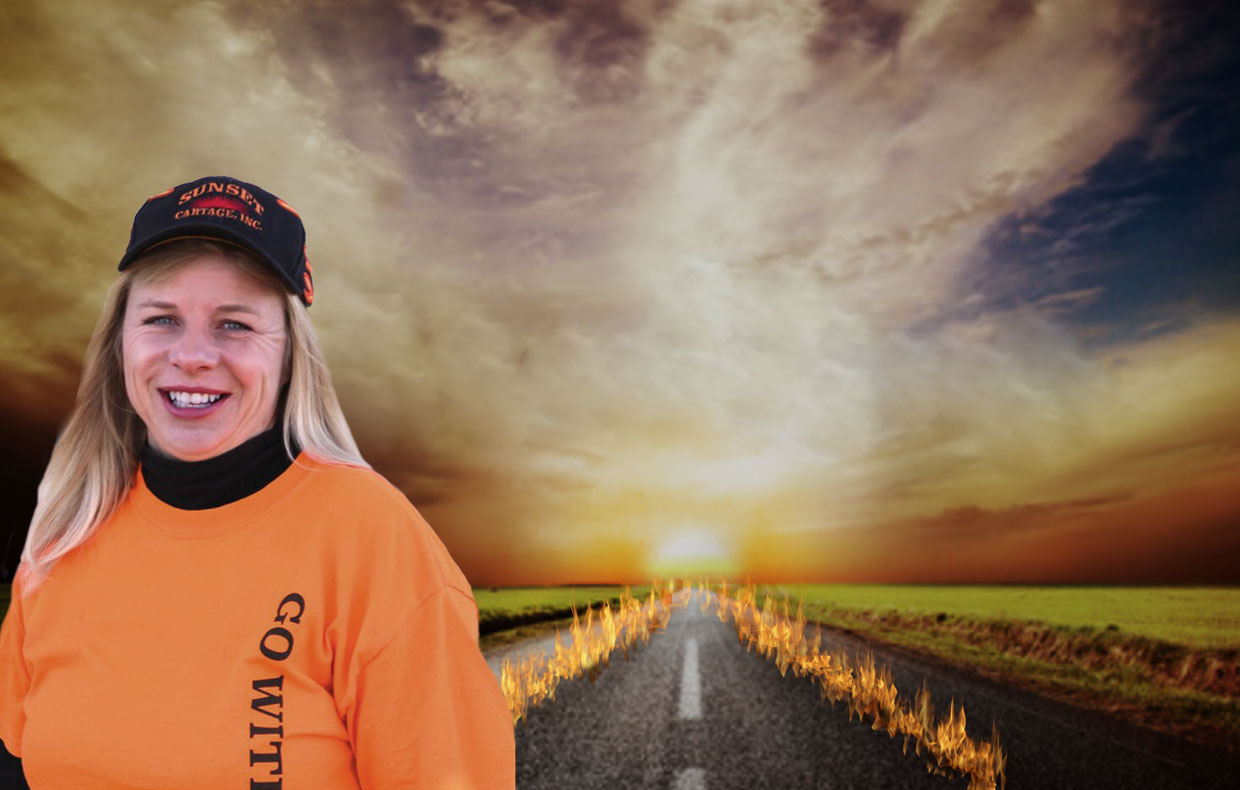 Work with an outstanding team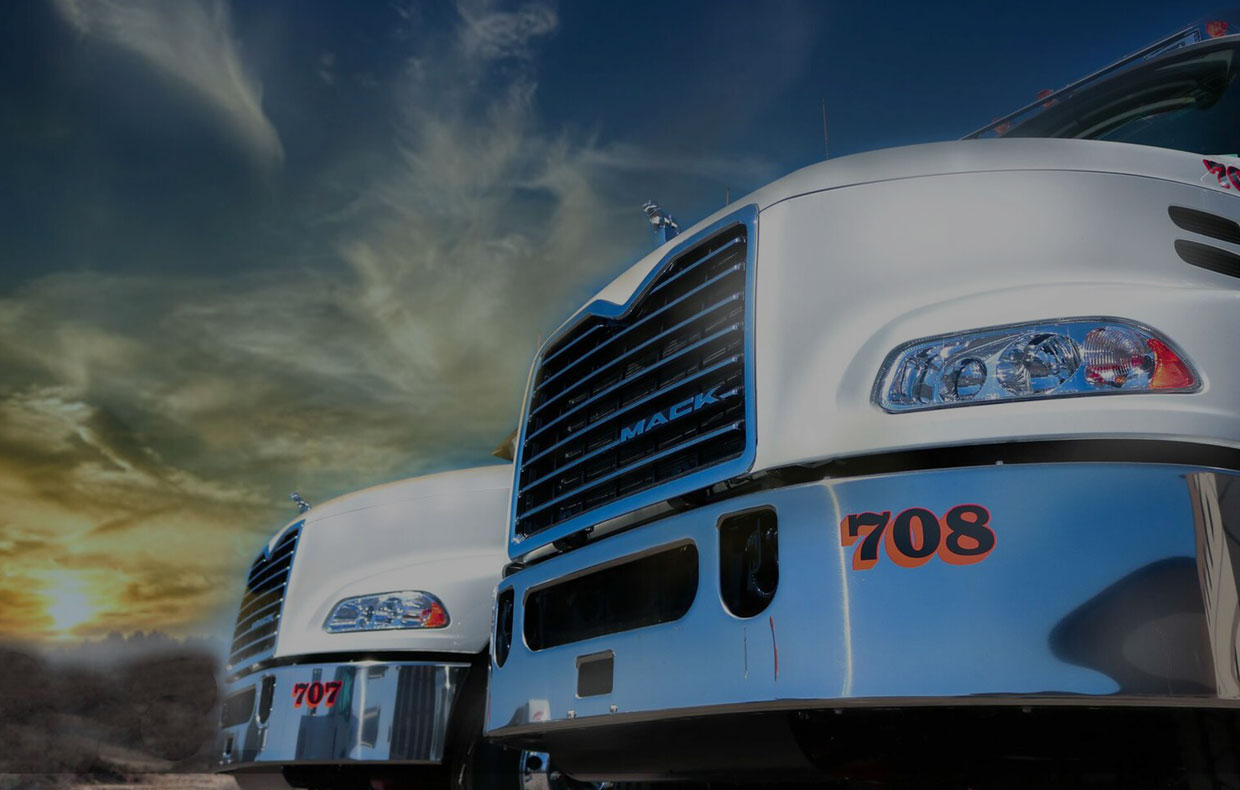 We hire exceptional drivers
Work With Sunset
Experience, Tradition, Excellence
We're always looking for trail blazers. We're dedicated, hardworking and committed to outstanding values and excellence. If you're interested in joining our growing team, please complete an application below.

Description: Class A Company Truck Driver wanted for our Waste Division
Job Description
 We are seeking career minded experienced CDL truck drivers to join our Waste Transfer Team. Must be organized, detail-oriented, and comfortable working independently. A clean driving record and experience as a commercial truck driver is a must. Teamster benefits included.

Benefits of working at Sunset Cartage
Competitive weekly pay.
Home daily, local routes, well maintained vehicles
Working at Sunset is a career opportunity, not just a job
Required Qualifications
Class A CDL (Commercial Driver's License) with at least 6 months of CDL driving experience
Must pass a company administered road test
Possess a working knowledge ensuring the safe operation of commercial motor vehicles
Must pass a DOT background check and pre-employment drug test
Must have a DOT Medical Examination Certificate
Must be physically qualified to drive a commercial motor vehicle in accordance with Federal Motor Carrier Safety Administration standards
Clean driving record with no moving violations in the past three years
High school diploma or equivalent
Ability to lift up to 70 lbs. and ability to safely climb a ladder
Job Responsibilities
Transfer waste materials to landfills within 1-3 hour radius
Meet delivery schedules
Ensure safe vehicles by performing required vehicle inspections
Comply with DOT truck driving rules and regulations (size, weight, route designations, parking and break periods) as well as with company policies and procedures
Consistent awareness of and adaptability to changing traffic conditions and other potential driving hazards
Report accidents, violations or other safety concerns
Routinely maneuvers tractor/trailer combination skillfully and safely
Disciplined, dependable, and resourceful
Alert, focused, detail-oriented, making safety a priority at all times
Completes administrative documents, communicates with team and customer representatives as needed and understands instructions
Self motivated, excellent composure, professional attitude
Sunset Cartage, Inc. is an Equal Opportunity Employer. All qualified applicants will receive consideration for employment without regard to race, color, religion, sex, sexual orientation, gender identity, national origin, disability or veteran status.

Job Type: Full-time
To apply, use our Driver Pre-Application or download our complete Driver Application below:
Logistics Representative/Dispatcher
Sunset is currently looking for a Logistics Representative that is hard-working and energetic with excellent customer service skills. Good organizational abilities, time management, and communication are vital to performing this job.
Job Duties:
Dispatch trucks for sand and gravel jobs for day of and next day deliveries
Develop and schedule orders with respective plants/scales and participate in coordinating trucking delivery requirements with the transportation groups.
Work closely with plant shipping operators and scale clerks to assure that correct products and quantities are delivered in a timely manner relative to customer requirements.
Work closely with customer dispatch and field personnel with respect to order needs and issues with a focus on developing and maintaining effective working relationships
Collaborate with sales representatives to meet and exceed customer's service expectations, and develop solutions to ensure smooth material movement.
Respond to customer issues and complaints in a timely manner.
Investigate and solve issues with shipments for both vendors and customers.
Prepares daily sales reports and other miscellaneous reports as needed.
Develop daily customer order rundown
Manage execution of customer orders on a daily basis
Effective working relations with plant, trucking, and sales personnel
Basic materials knowledge. Understands and can concisely explain Company's products and/or services including their composition, features, benefits and limitations
Behavioral Expectations
Ownership Mentality: Assumes responsibility and makes decisions within own level of authority.
Self-Motivated: Initiates and takes action before being required to do so. Collaborates with others to address issues that arise
Strong Work Ethic: Uses time efficiently; finds the answers and makes sure the situation is taken care of correctly.
Commitment to Learning: Applies intellect to the fullest, welcoming activities that require one to stretch.
Creativity: Develops innovative solutions to problems by trying non-obvious or non-traditional approaches.
Strong attention to detail
Customer Focus: Takes responsibility for customer relationships, keeping promises and commitments.
Communication Skills: Communicates clearly and listens carefully in an open, candid and consistent manner.
Team Player: Establishes trust with team members, stating clear expectations and accountabilities. Recognizes group morale and acts to protect or build as necessary.
Planning and Organizing: Identifies and defines clear short-term goals and/or work outcomes that are required to implement strategic goals.
Problem Prevention/Solving: Asks series of probing questions to go beyond surface issues and fully understand the components of a problem and its root causes.
Energetic and positive attitude
Qualifications
Must have high school diploma or equivalent.
Must have 3-5 years experience in the transportation field.
Must be able to handle multiple tasks simultaneously.
Good verbal communication and time management skills required.
Must have good interpersonal skills with the ability to maintain satisfactory customer relations and to work through demanding situations in a fast pace environment.
Must have intermediate to strong computer skills and have the ability to utilize different computer systems to record information and create reports.
Must be skilled in providing excellent customer service by phone and in person
Must have the ability to make basic mathematical computations, schedule and organize large numbers of people and equipment efficiently and quickly, and read maps and communicate effectively with customers as well as truckers.
Must be able to work independently and make decisions; memorize and recall detailed information; handle multiple tasks concurrently; work well under pressure; and handle a high volume of calls
If you're interested in applying for this position, please download our General Employment Application below.
Inside Sales Representative
Sunset Logistics is currently looking for a high-energy individual to fill an Inside Sales Representative role.
Essential Duties and Responsibilities:
Enter quotes for direct customers and outside sales staff ensuring accuracy and adherence to financial terms (margins, haul rates, etc.)
Send quotes/information to customers and prospective customers following sales review
Once awarded, process quotes into jobs including updates of product sourcing, haul rates, etc.
Customer follow up on open quotes
Work closely with Dispatch and Sales Teams during quoting process.
Periodic follow-up on details of trucking and product source throughout job until completion.
Work with Sales and Dispatch Teams to ensure customer needs are being met
Participate in company Sales/Operations meetings to ensure efficient coordination of sales efforts with Operations.
Supplier relationship management and pricing negotiation
Gather product specs and gradations for jobs
CCDD paperwork for dirt and special waste dumping
Performance Expectations:
Meeting sales & margin goals
Trucking and supplier market pricing awareness and negotiation to ensure competitive market performance
Develop and maintain a quote-to-job pipeline
Detail-oriented
Work with Outside Sales and Dispatch Teams to ensure high customer satisfaction levels and understand company performance
Building relationships with new and existing customers
Effectively engaging/balancing relationships with other company departments, customers and suppliers, to ensure goals and customer needs are met and problems are solved.
Continually increase working knowledge of the aggregate and hauling industry and company technical systems
Self-starting & driven
Position Requirements:
Construction and trucking experience, preferred
Above average understanding of supply chain in regards to material and trucking costs
Experience with Haul-IT, preferred
Able to work in a fast- paced and fluid environment
Detail-oriented to ensure accuracy in quote and job entry
Strong administrative skills making sure that all sales functions are handled in a timely manner
If you're interested in applying for this position, please download our General Employment Application below.
DRIVER PRE-APPLICATION
Please COMPLETE and submit the Driver Pre-Application for consideration online. A resumé is not required, but may uploaded with your completed Driver Pre-application below.
You may also download and fax or physically mail a complete Driver Application.
ATTN: Human Resources
1320 S. Virginia Rd.
Crystal Lake, IL 60014
Fax: 847.658.5210
We value your privacy and security. Please do not email sensitive information.
COMPLETE DRIVER PRE-APPLICATION
SUBMIT YOUR COMPLETED PRE-APPLICATION &  OPTIONAL RESUMé:
GENERAL EMPLOYMENT APPLICATION
Please DOWNLOAD the application below, then fax or mail to:
ATTN: Human Resources
1320 S. Virginia Rd.
Crystal Lake, IL 60014
Fax: 847.658.5210
We value your privacy and security. Please do not email sensitive information.
A resumé is not required, but may submitted below.
DOWNLOAD  APPLICATION
General Employment Application
Employment App-Sunset Logistics

COMPLETE APPLICATION, THEN MAIL OR FAX TO OUR OFFICE
UPLOAD RESUMé (OPTIONAL):
INDEPENDENT CARRIER AGREEMENT
Please DOWNLOAD the application below, then fax or mail to:
Sunset Logistics, LLC.
1320 S. Virginia Rd.
Crystal Lake, IL 60014
Fax: 847.658.5210
We value your privacy and security. Please do not email sensitive information.
DOWNLOAD  APPLICATION
IMCA Sunset 2019

COMPLETE APPLICATION, THEN MAIL OR FAX TO OUR OFFICE
OVER 25 YEARS OF DEDICATED SERVICE
EXCELLENCE – INTEGRITY – INNOVATION
For over 25 years we have set the standard in logistics by having dedicated, hardworking and committed employees servicing the Chicagoland area trucking needs.  We are grateful for our customers who have chosen to GO with us over the years.  We truly appreciate your dedication  and commitment!  Let's Go!
Employee driven innovative logistics solutions partnering with our customers, carriers and suppliers with integrity, honesty and safety.
For over 25 years Sunset Logistics LLC has been GOing!
It started when Don J. Mueller drove for his grandfather and father.  He decided to save up for a truck of his own and managed to purchase a Ford ten wheeler at the age of 24.  In the hopes of starting his own company, he purchased two trucks in September of 1991. 
The sun was starting to set and so began…Sunset Cartage Inc.
In 2002 he expanded his fleet buying Lyman Martin Trucking who had been in business since 1923.  He did this with the anticipation of expanding his clientele into three other counties, giving Sunset Cartage Inc. the ability to work in all surrounding counties of the Chicagoland area.  In 2005, Waspi trucking companies assets were purchased, including a truck terminal. This also expanded the company in purchasing material and warehousing which established Sunset Logistics, LLC the same year.
With the 2009 economy looking dim, the company began to look for other opportunities to thrive in the market.  The company started hauling transfer loads for the waste industry. 
To go further, expand and better serve the customers needs, in 2011 a limestone quarry was purchased.  This lead to purchasing a sand and gravel pit and two other quarries. 
We have been able to GO because of our extraordinary staff and committed customers over the past 25 years.  The sun sets to rise again…LET'S GO!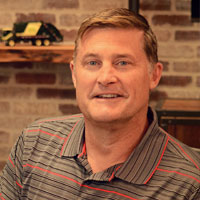 Don J. Mueller
President & CEO
As a lead mechanic for Sunset since 1999 I feel privileged to help make this company great! We definitely set ourselves apart from other companies by truly caring for our employees.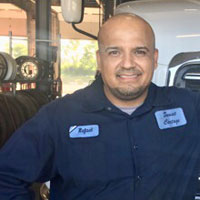 First-hand for 18 years I have watched Sunset grow, expand their fleets and venture into other hauling markets. I look forward to many more years at Sunset as they go above and beyond to show me I'm appreciated, extending that feeling to our Customers and employees.
Through the years we have experienced growing pains but have become stronger than ever! We still have the family atmosphere, treating each other with respect and dignity, without losing the sight of getting the job done.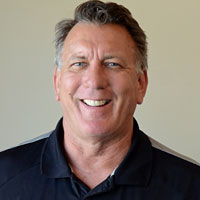 As a welder and fabricator I enjoy working for Sunset! They run a quality operation with high professionalism, there's always a range of tasks with good compensation. I enjoy helping Sunset reach it's goals.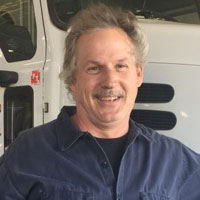 At Sunset I'm really happy, they treat you well and have lots of benefits. Most importantly I feel welcomed everyday.