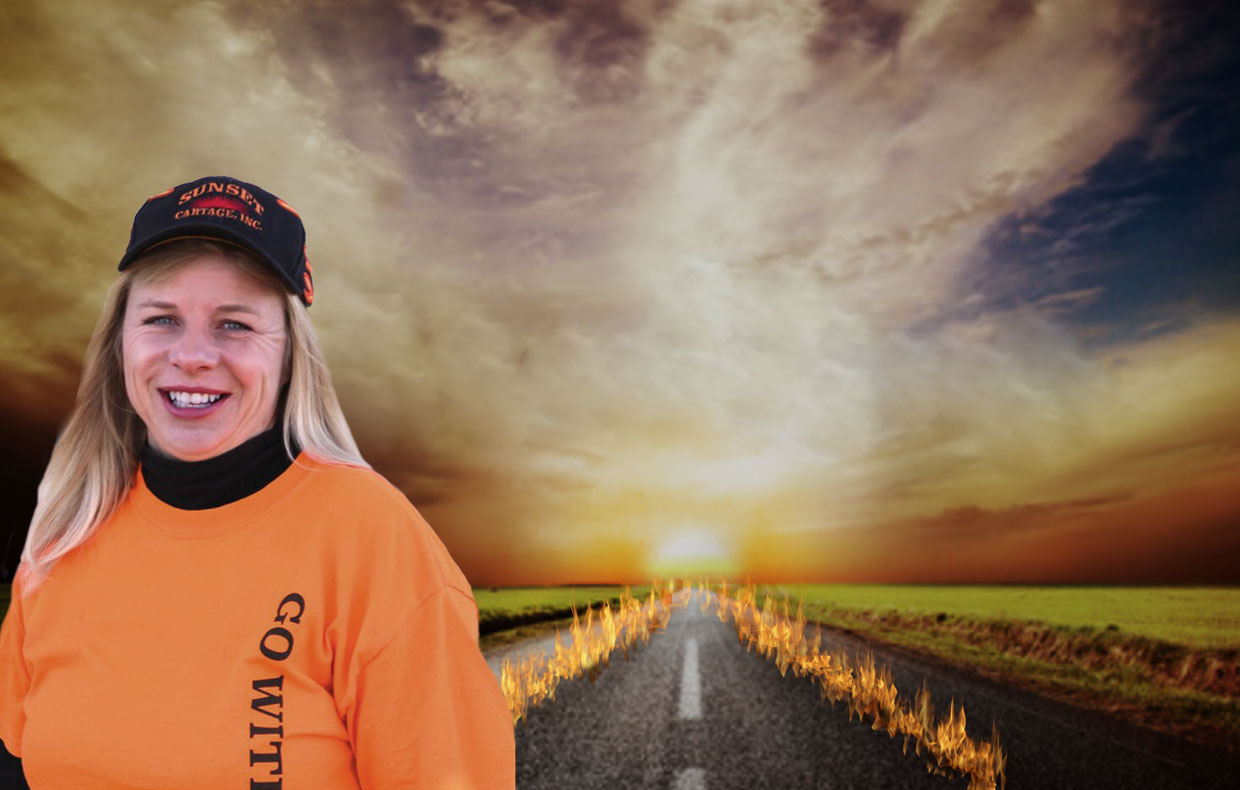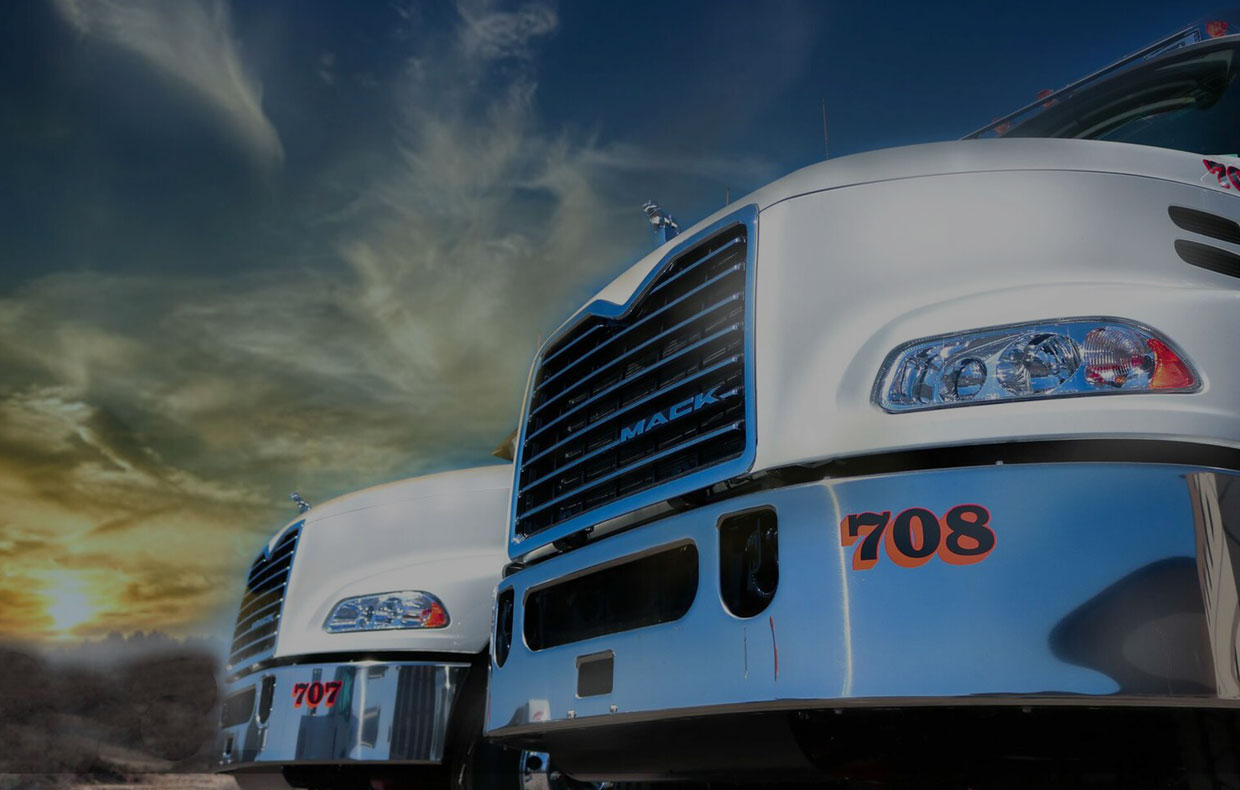 Drive With Us

Work with an outstanding team
Work With Us - copy
We hire exceptional drivers
Work With Sunset
Experience, Tradition, Excellence
We're always looking for trail blazers. We're dedicated, hardworking and committed to outstanding values and excellence. If you're interested in joining our growing team, please complete an application below.

CDL Class A Truck Driver
Class A Company Truck Driver wanted for our Waste Division
Job Duties
We are seeking career minded experienced CDL truck drivers to join our Waste Transfer Team. Must be organized, detail-oriented, and comfortable working independently. A clean driving record and experience as a commercial truck driver is a must. Teamster benefits included.
Benefits of working at Sunset Cartage
Competitive weekly pay.
Home daily, local routes, well maintained vehicles
Working at Sunset is a career opportunity, not just a job
Required Qualifications
Class A CDL (Commercial Driver's License) with at least 6 months of CDL driving experience
Must pass a company administered road test
Possess a working knowledge ensuring the safe operation of commercial motor vehicles
Must pass a DOT background check and pre-employment drug test
Must have a DOT Medical Examination Certificate
Must be physically qualified to drive a commercial motor vehicle in accordance with Federal Motor Carrier Safety Administration standards
Clean driving record with no moving violations in the past three years
High school diploma or equivalent
Ability to lift up to 70 lbs. and ability to safely climb a ladder
Job Responsibilities
Transfer waste materials to landfills within 1-3 hour radius
Meet delivery schedules
Ensure safe vehicles by performing required vehicle inspections
Comply with DOT truck driving rules and regulations (size, weight, route designations, parking and break periods) as well as with company policies and procedures
Consistent awareness of and adaptability to changing traffic conditions and other potential driving hazards
Report accidents, violations or other safety concerns
Routinely maneuvers tractor/trailer combination skillfully and safely
Disciplined, dependable, and resourceful
Alert, focused, detail-oriented, making safety a priority at all times
Completes administrative documents, communicates with team and customer representatives as needed and understands instructions
Self motivated, excellent composure, professional attitude
Job Type: Full-time
Sunset Cartage, Inc. is an Equal Opportunity Employer. All qualified applicants will receive consideration for employment without regard to race, color, religion, sex, sexual orientation, gender identity, national origin, disability or veteran status.
To apply, use our Driver Pre-Application or download our Driver Application below:
Sales Admin / Inside Sales Administrator
Sales Admin / Inside Sales Administrator
Are you looking to be part of a great team at a growing company that strives for strong customer service and holds a high value for the development and growth of its staff?  If so, Sunset Logistics LLC has an immediate opening for an entry level position.  We are seeking an energetic and driven Inside Sales Administrator with 0-3 years' experience that has the desire to learn and grow within the construction industry.  Inside Sales supports the sales team to achieve company revenue targets, build and grow customer and supplier relationships, while working with the team to maintain customer retention.  Must be able to work independently and in a team environment, field phone calls and emails with customers, suppliers and co-workers around quote requests and creation, product location, availability and pricing.
Scope of Responsibility:
·         Support Sales Team

·         Quote Creation

·         QC & Gradation Requests

·         Annual Pricing Maintenance

·         Customer Service

·         Quote Maintenance

·         CCDD Submittals & Tracking

·         New Account On-Boarding
Expectations included:
Effectively engage and establish relationships with vendors: set up projects / purchase orders, collect and update annual pricing, submit Incoming Fill applications, and track approval numbers.
Log daily interactions with customers in CRM including competitive information and upcoming bids.
Support Sales team in quote creation and maintenance, order and project setup, QC (Quality Control) and CCDD (Clean Construction or Demolition Debris) submittals.
Take ownership of work, maintain accuracy, and strive to get the job done in an independent setting one moment and the next communicate, support and collaborate Sales in a team environment.
Self-motivated, detail oriented and can independently follow through until task is complete, including communicating notes to Outside Sales, Dispatch, Accounting, or customer.
Resolve internal and external Sales questions or complaints in a way that is positive, honest, and professional.
Demonstrate enthusiasm and willingness to learn about products, availability, and use while promoting our company and locations.
Other duties as may be assigned.
Required Skills:
High School Diploma or Associates Degree preferred.
Strong oral and written communication skills.
Proficient in the Microsoft suite office tools.
A strong sense of competitive urgency.
Adherence to established guidelines and policies.
Competitive wages and benefits package, including 401K. Equal Opportunity Employer.
[/nz_col][/nz_row]
If you're interested in applying for this position, please download our General Employment Application below.
DRIVER PRE-APPLICATION
Please COMPLETE and submit the Driver Pre-Application for consideration online. A résumé is not required, but may uploaded with your completed Driver Pre-application below.
You may also download and fax or physically mail us a Driver Application.
ATTN: Human Resources
1320 S. Virginia Rd.
Crystal Lake, IL 60014
Fax: 847.658.5210
We value your privacy and security. Please do not email sensitive information.
COMPLETE DRIVER PRE-APPLICATION
SUBMIT YOUR COMPLETED PRE-APPLICATION &  OPTIONAL RESUMé:
GENERAL EMPLOYMENT APPLICATION
Please DOWNLOAD the application below, then fax or mail to:
ATTN: Human Resources
1320 S. Virginia Rd.
Crystal Lake, IL 60014
Fax: 847.658.5210
We value your privacy and security. Please do not email sensitive information.
A resumé is not required, but may submitted below.
DOWNLOAD  APPLICATION
General Employment Application
Employment App-Sunset Logistics

COMPLETE APPLICATION, THEN MAIL OR FAX TO OUR OFFICE
UPLOAD RESUMé (OPTIONAL):
INDEPENDENT CARRIER AGREEMENT
30 YEARS OF DEDICATED SERVICE
EXCELLENCE – INTEGRITY – INNOVATION
For over 30 years we have set the standard in logistics by having dedicated, hardworking, and committed employees servicing the Chicagoland area trucking needs.  We are grateful for our customers who have chosen to GO with us over the years.  We truly appreciate your dedication and commitment!  Let's Go!
Employee driven innovative logistics solutions partnering with our Customers, Carriers and Suppliers with integrity, honesty and safety.
For 30 years Sunset Logistics LLC has been GOing!
It started when Don J. Mueller drove for his grandfather and father.  He decided to save up for a truck of his own and managed to purchase a Ford ten-wheeler at the age of 24.  In the hopes of starting his own company, he purchased two trucks in September of 1991.
The sun was starting to set, and so began…Sunset Cartage Inc.
In 2002 he expanded his fleet buying Lyman Martin Trucking who had been in business since 1923.  He did this with the anticipation of expanding his clientele into three other counties, giving Sunset Cartage Inc. the ability to work in all surrounding counties of the Chicagoland area.  In 2005, Waspi trucking company's assets were purchased, including a truck terminal. This also expanded the company in purchasing material and warehousing which established Sunset Logistics, LLC the same year.
With the 2009 economy looking dim, the company began to look for other opportunities to thrive in the market.  The company started hauling transfer loads for the waste industry.
To go further, expand and better serve the customers' needs, in 2011 a limestone quarry was purchased.  This led to purchasing a sand and gravel pit and two other quarries.
We have been able to GO because of our extraordinary staff and committed customers over the past 30 years.  The sun sets to rise again…LET'S GO!
Don J. Mueller
President & CEO
As a lead mechanic for Sunset since 1999 I feel privileged to help make this company great! We definitely set ourselves apart from other companies by truly caring for our employees.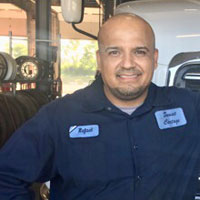 Through the years we have experienced growing pains but have become stronger than ever! We still have the family atmosphere, treating each other with respect and dignity, without losing the sight of getting the job done.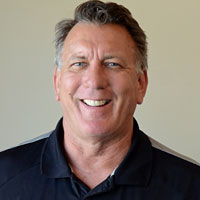 As a welder and fabricator I enjoy working for Sunset! They run a quality operation with high professionalism, there's always a range of tasks with good compensation. I enjoy helping Sunset reach its goals.